At the core of any therapeutic organization are the therapists providing counseling sessions for individuals, couples, families and groups, day by day and week by week. Although each may have their own individual styles, their mission is clear: to attain a deep understanding of their clients and create an environment of comfort and trust, where real work can be achieved. The Center is proud to have an exceptional group of insightful and sensitive therapists.
Alex Klein, MS, LCSW, Therapist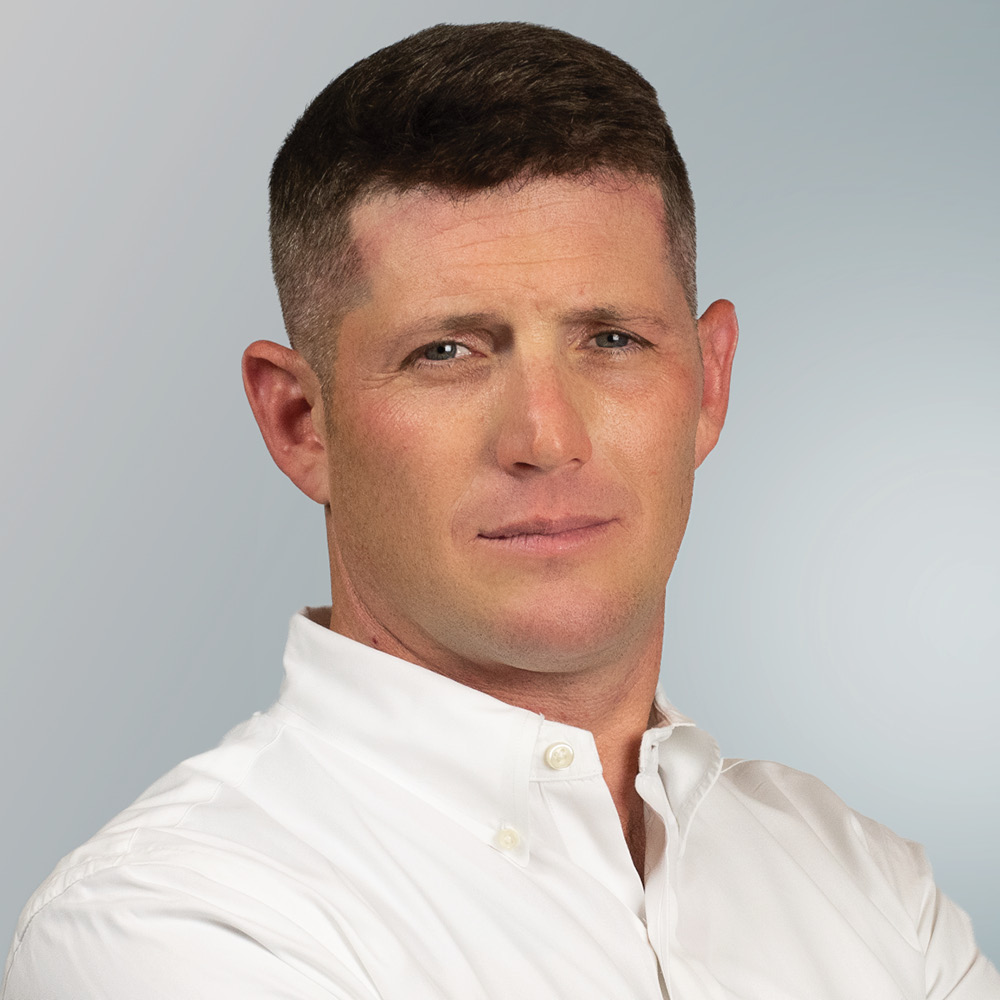 For nearly 20 years, Alex has been working with children, adolescents, young adults, and families. Starting in entry-level, direct-care positions, Alex has steadily expanded his education, increased his training and certification, and broadened his experience and skills in this field. While rising within the ranks of previous organizations, Alex developed a vision for combining dynamic counseling and community partnerships to meet client needs in the least restrictive environment. Alex's creation of SPBH is a manifestation of his prior experience and his mission moving forward: to direct a therapeutic program in which clients and families receive treatment on the path to living healthy and productive lives within their communities… read more»
Jake Zoubek, LMFT, Therapist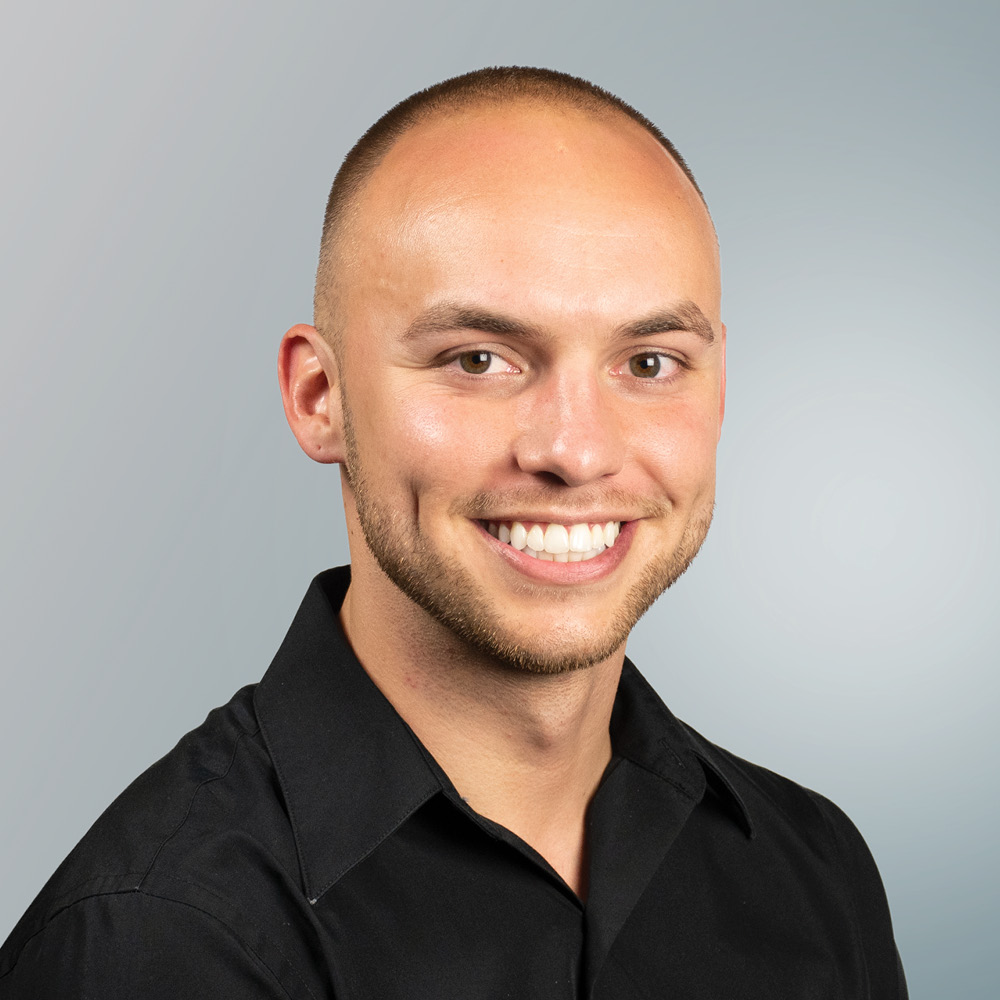 Jake comes to The Center with 5 years of experience working directly with individuals with behavioral health needs, ranging from autism spectrum disorder to anxiety and substance use disorders. Jake completed his bachelor's degree in psychology with a minor in addictions. During his time at college he worked with adolescents with autism, providing one on one care to improve maladaptive behaviors. Jake also spent 6 months in Spain, studying psychology, which afforded him an opportunity to grow as a culturally competent therapist.
During his time in graduate school, Jake worked as a milieu therapist at a residential substance program, providing support to adolescents struggling with substance abuse in an inpatient setting. He provided individual, group, and family therapy to adolescents and young adults struggling with substance use and co-occurring mental disorders. During this time, Jake also created and facilitated a parent support group for loved ones of clients. Jake worked as an in home counselor for a community mental health agency, helping adolescents with conduct/substance disorders navigate struggles within school, community, family and judicial settings. Jake brings a solution focused approach to therapy, providing clients with support while helping them take steps to achieve their goals.
At The Center, Jake works with adolescents and their families, he is active as a clinician and as a connections coach. Additionally, Jake provides supervision and consultation for all of our Connection coaches.
In his free time you can find Jake snowboarding, rock climbing, and doing anything else that gets his heart racing!
Brittany Parker, LMFT, Therapist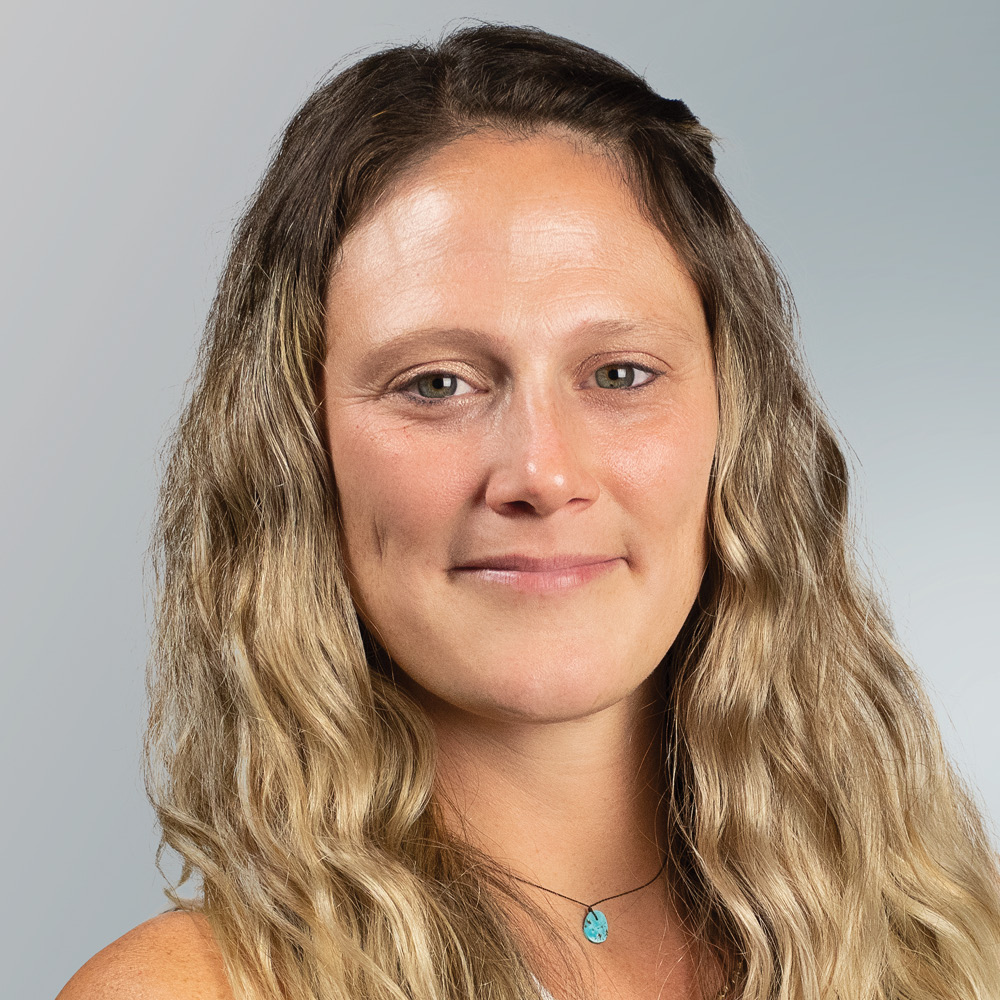 Brittany has been working for over 8 years directly with adolescents and their families at a therapeutic boarding school in Madison, CT.  She joined after receiving her undergraduate degree in psychology.  She began as a counselor, where she built meaningful relationships with students and staff, assisted in crisis management, and led diverse student activities.  She served as an administrator and advisor, providing case management services to up to 10 students.  Brittany helped develop, teach and implement individual treatment plans for students. She worked in collaboration with psychiatrists, therapists and residential case managers and  developed goals and objectives for the students and their families.
Brittany graduated with her Masters in Marriage and Family Therapy and completed her clinical internship hours at a residential boarding school, providing student counseling sessions, family sessions and group therapy. During her year and half of clinical supervision, she worked with individuals and couples under the guidance of a trained Marriage and Family therapist.  This experience has guided the development of her theoretical orientation as well as enabled her to gain knowledge and receive feedback in her work.
As a former college field hockey player, Brittany offers a deep understanding of the athlete's role as well as the inner workings of the larger sports community.  The application of this experience helps guide her work with high school and college athletes struggling with mental health conditions who may experience the stigma of seeking professional support. Brittany believes in a holistic approach that integrates systems theory and emotionally focused therapy, while emphasizing the importance of staying active to help clients achieve their ultimate potential.
Jessica Besset​te, LCSW, Therapist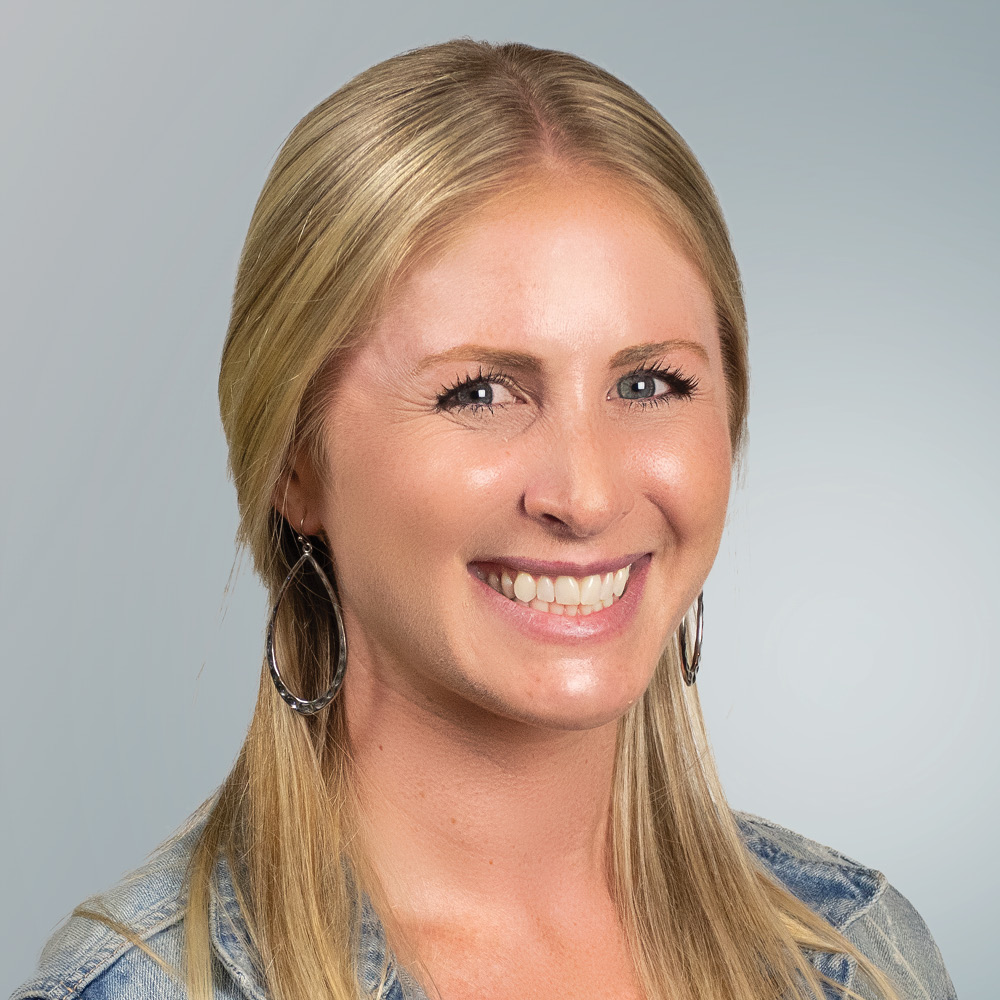 Jessica is a licensed clinical social worker who completed her education at Southern Connecticut State University in 2016. She has worked with the entire lifespan from children to older adults. Her experiences with both outpatient and inpatient settings have given her a broad perspective of the challenges that people deal with and what can help people to live more productive lives. She uses a strengths-based and humanistic approach in her work with others. She has grown to work in both individual and group settings and has a love for building relationships with clients and utilizing the relationship to guide the work.
Jessica provides clinical supervision to new therapists and enjoys training and helping others who are just coming into the field. One of her favorite parts about being a social worker is the ability to help others achieve their highest potential. She comes to the field with high energy and enjoys finding unique ways to help people reach their goals. She recognizes that therapy is not a one size fits all approach and spends a lot of time learning about each person she works with in efforts to find interventions that will be best for them.
In her free time, Jessica enjoys going to the gym, spending time with her goldendoodle, and relaxing with friends and family.
Emily Fulcher, LPCA, Therapist
Emily first decided to enter the therapeutic field after dealing with a serious medical condition as a child. Through her time in the hospital, Emily learned about the meaningful connections made with compassionate adults in her environment. Emily became inspired by the visual arts and the ability to cope with the world around her through creativity.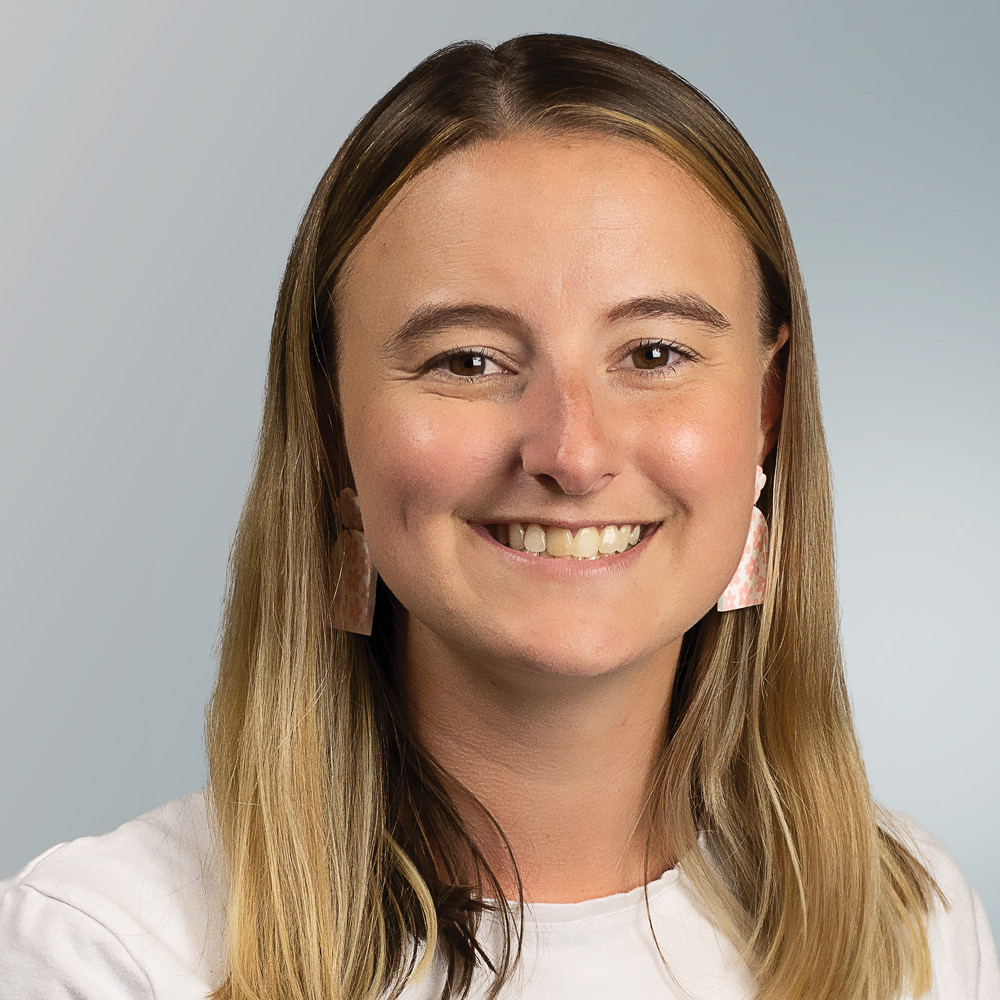 Emily comes to us from her previous work at a nonprofit serving children and families with life-threatening and serious illnesses. She spent several years working on family and child-exclusive programming, volunteer coordination, and creative program design with the organization.
Emily grew up in New Jersey and received her undergraduate degree in Art Therapy from Lesley University, in Cambridge, Massachusetts. Emily recently completed her master's degree in Clinical Mental Health Counseling with a specialization in Art Therapy. Emily's fieldwork consisted of working with children and adolescents in a partial hospital setting, and adults in a vocational art studio program.
Emily can best be described as creative and goal-oriented, which are characteristics important to her therapeutic work. She utilizes the visual arts and creative expression in her work with clients of all ages, especially children. She also enjoys creating art, reading, cooking, and traveling with family and friends.
Emily believes that there are several ways to cope through challenges and obstacles, and her responsibility is to work with clients to explore and utilize them. She believes that medical and psychiatric challenges affect the individual facing them as well as the entire family and support system. Emily hopes to continue to embody this approach in her creative and therapeutic work at Shoreline.
Tatiana Bicknell, LMSW, Therapist

Throughout her own journeys and experiences during her lifespan, Tatiana knew going into college she needed to be in the social work field. She is passionate about breaking the stigma for mental health needs, along with advocating for young individuals to have a voice in their current system. Growing up in a half Hispanic household, Tatiana developed knowledge of cultural differences and competency. Tatiana is known for her calm, patient personality, along with her sense of humor which has helped create a safe space for all people to come and have someone to be vulnerable with. Tatiana believes in using a strengths-based approach in therapy by exploring personal, family and community strengths as a guide in setting goals, challenging negative thoughts and behaviors and building one's confidence in their ongoing journey to resilience.  Tatiana has experience with evidence-based treatments such as Cognitive Behavioral Therapy, Dialectical Behavioral Therapy and Play Therapy, along with Family-Based Therapy for eating disorders.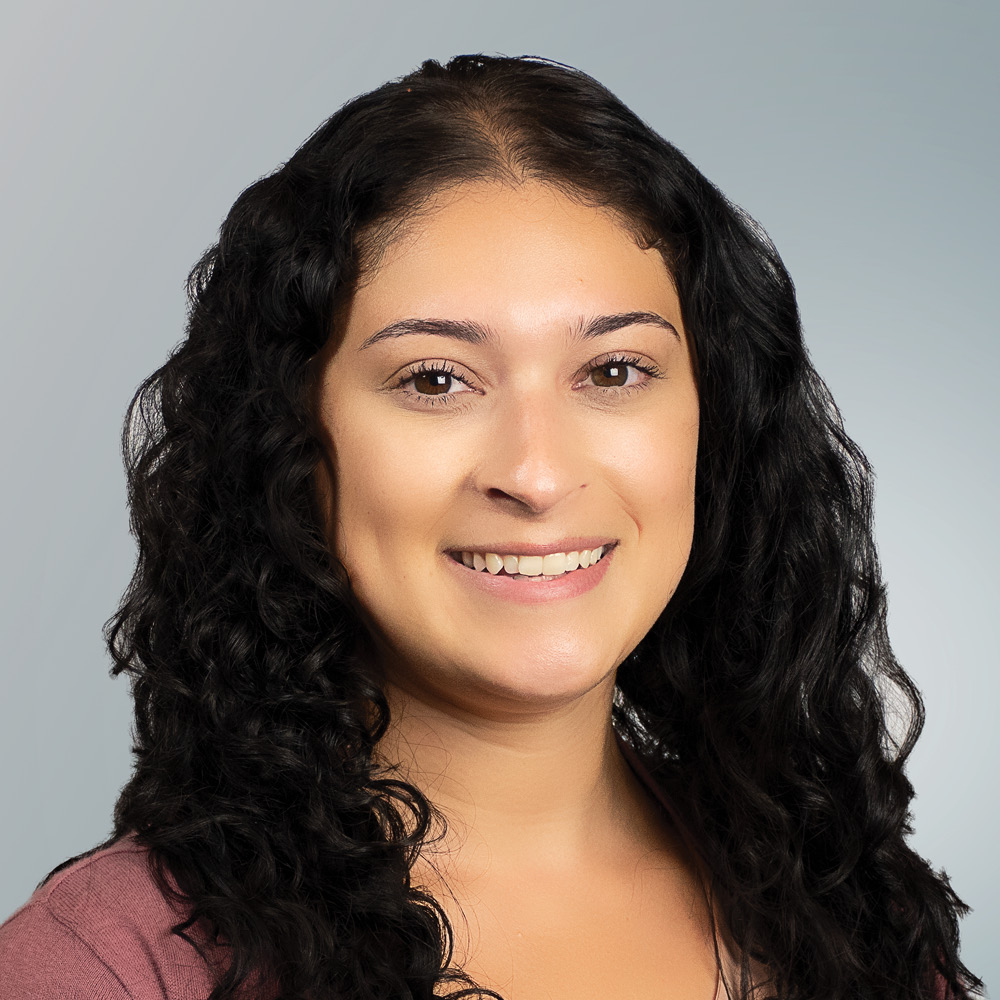 Tatiana enjoys working with children, adolescents, adults and families. In her previous work places, she gained experience working with anxiety, depression, eating disorders, ADHD, trauma, OCD and children and teens adjusting to parent's separation and/or divorce. Upon completion of her Master's degree, Tatiana has worked in many therapeutic settings including in-hospitals and intensive-outpatient settings for adults and adolescents. In these settings, Tatiana provided individual and family sessions, along with leading therapeutic groups in body acceptance, relapse prevention, DBT and CBT skills. Tatiana's part-time work included providing individual and family psychotherapy to children, teens and their families at a town youth and family agency.  Tatiana also co-leads an 8-week Girl's Group for 6th and 7th grade girls to discuss topics such as communication, empathy/respect and self-love.
Tatiana is a native to Connecticut and has lived in several towns in the New Haven County area. Tatiana received her undergraduate degree in Sociology with a Criminology concentration and has earned her Master's in Social Work. In her free time during warmer months, Tatiana enjoys going on hikes and getting sun on the beach. All year round, she spends time with her three rescue dogs, watching scary movies and enjoying Ben and Jerry's ice cream.
Sarah Garcia, LMFT, Therapist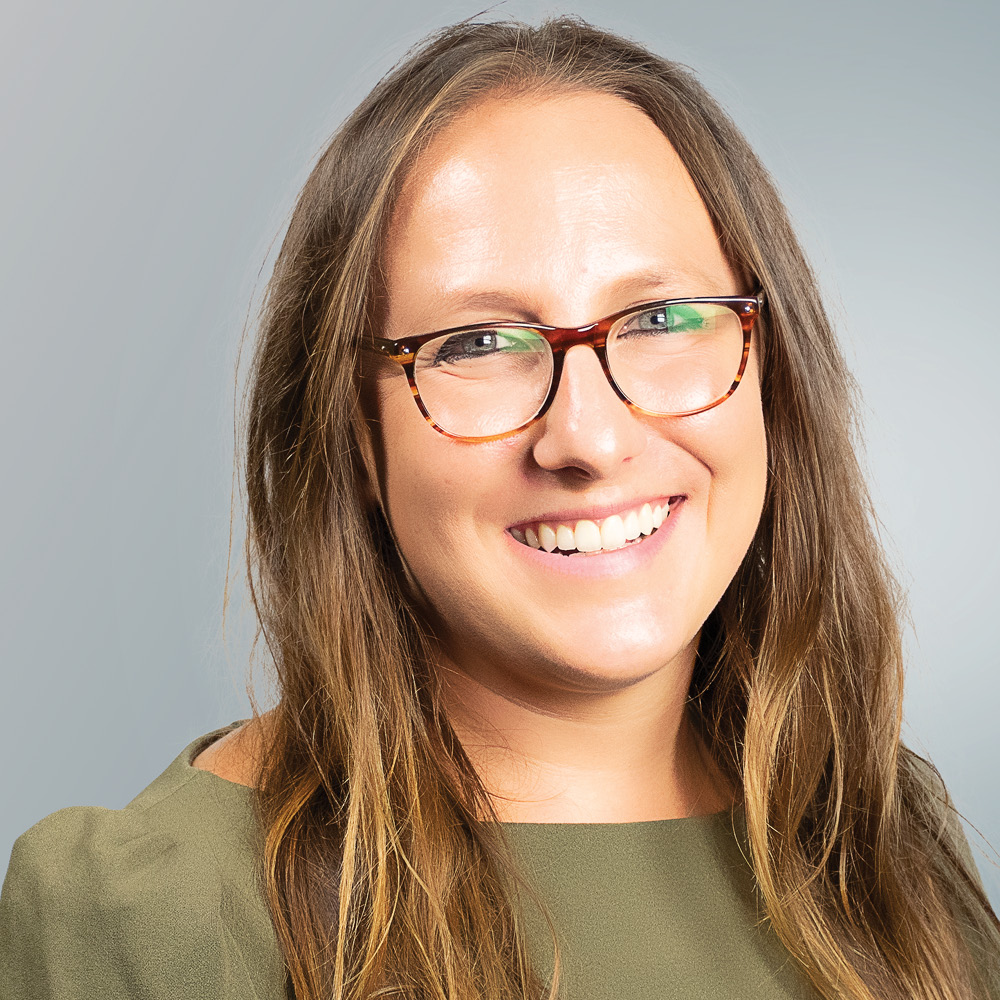 Sarah began her career working directly with women and their families struggling with addiction. This work motivated Sarah to pursue her degree in Marriage and Family Therapy. Sarah's work considers the whole familial system understanding the power and effect of each interaction between each member. Sarah uses this line of thinking even when working with an individual. In complex scenarios, this perspective motivates Sarah's collaboration with psychiatrists, therapists, residential case managers, or whoever else plays a role in her client's life.
Sarah works with intention, and her purpose is to align her clients with their full potential. She is confident she can help her clients discover what brings them true joy and drive while helping them process significant events in their lives. Sarah does this by working with people in supporting them in regaining their power through the creation of self-esteem or self-efficacy. Sarah knows therapy is a place for people to share and explore their own lives and in that exploration, healing begins. Sarah's therapeutic room becomes a space where people can learn and discover themselves through stories.
Finally, Sarah works with the mind-body connection and shows clients how to understand the signals in their own bodies. Her clients' stronger connection to their own signals helps them better understand their own emotions, motivations, and reactions. She uses solution, narrative, and emotionally focused collaborative approaches to therapy. All these therapeutic approaches rely heavily on the therapeutic relationship. Sarah connects with her clients through her sense of humor and acceptance. Clients can feel safe enough to open up and have their stories heard.
When Sarah is not working, she enjoys riding and working on her bicycle, rock climbing, snowboarding, horseback riding, and yoga. Sarah has found success with her own anxieties and depression through physical activity and the communities created surrounding each activity.
Kimberly Joyner, LMFT, Therapist

Kimberly is a licensed marriage and family therapist and intuitive energy healer. She has been working in the field of children and families for over 20 years. She is passionate about helping others on their healing journey. She creates a warm and safe space for her clients to do their inner work. She helps her clients identify and overcome patterns of thoughts and behaviors that are limiting them from moving forward successfully. She guides them on a path of self-discovery that brings them back in alignment with their true authentic self. Kimberly believes that her clients have all the knowledge they need, and she leads them through the process of tapping into this inner knowing. She empowers them to find their inner strength and confidence to make the necessary changes in their life. She helps her clients see that every experience is an opportunity to learn, grow and transcend. She challenges and motivates her clients to uncover their passion and purpose and to find peace in the present moment regardless of one's age. She works with clients of all ages and really enjoys working with children, teens, and young adults.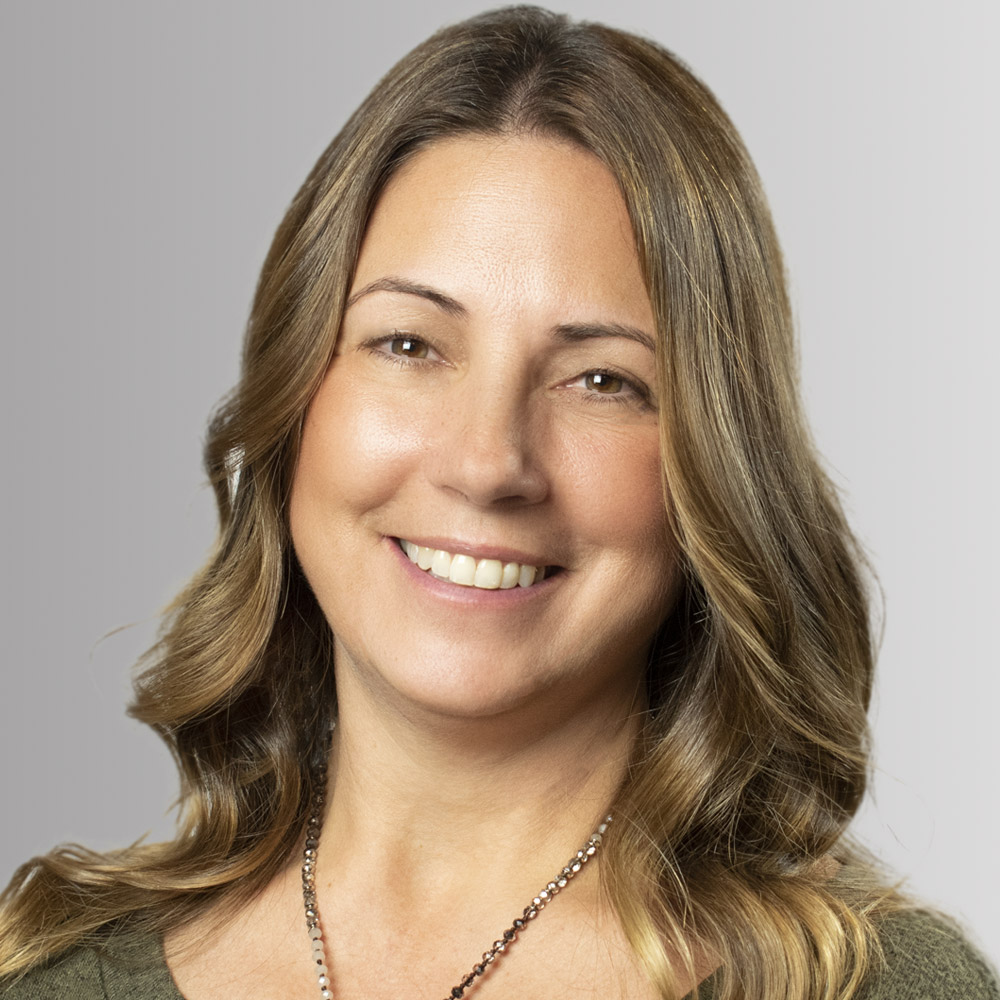 While in graduate school Kimberly interned in a variety of placements working in the school system, in a non-for-profit child guidance agency, a law firm, and Superior Court. Interning at a Child Guidance had given her extensive experience working with a diverse clientele, a multidisciplinary clinical team and with managed care and third-party reimbursement. She also facilitated court-ordered anger management groups as well as conducted Individual, Couple's and Family Therapy at the Family Clinic at Southern Connecticut State University.
After obtaining her Masters of Family Therapy she was a clinical therapist at a residential facility. She was primarily responsible for the adolescent females however, she also had children from other programs within the facility on her caseload. She provided individual, family and group therapy. She worked collaboratively with a multidisciplinary team to provide treatment for the residents from admission through discharge.
Kimberly then went on to become a Court Services Officer for the Superior Court for Juvenile Matters. She mediated case conferences to facilitate the negotiations and settlement of cases before trial and worked to develop agreements between parties which provided for the best interests of the child. She monitored case compliance with court ordered expectations, referrals for professional services, and reviewed written status reports from the Department of Children and Families and other agencies. She also conducted child and family assessments for youth that petitioned the court for emancipation.
Kimberly was quickly promoted through the judicial branch becoming Director of Operations very early in her career. She was responsible to oversee the initiative to improve the handling of child welfare cases in the probate court system. Leading a multidisciplinary team, she worked collaboratively in the development and implementation of a new Regional Children's Court. The first such court, the New Haven Regional Children's Probate Court, earned a national award for innovation. This court was then replicated in other areas throughout the state. In addition to opening and managing the operations of these courts, she developed the curriculum for judges' institutes and provided on-going training and supervision to court personnel.
Most recently Kimberly developed an early childhood education center where she was the owner and director for over 10 years. She created a school community for children and families from infancy through age 12. She developed a unique and engaging curriculum that went beyond academics and focused on children's social emotional development. Helping children connect to their own bodies and emotions, teaching self-regulation, coping skills, and empathy.
In addition to a degree in Human Development with a concentration in early childhood education and counseling, a masters in Family Therapy, Kimberly also completed a 4-year advanced specialty program for energy healing and has an energy healing practice in Guilford. She has three daughters who keep her very busy and in her free time loves to hike, venture in the woods, and soak up the sun at the beach. She loves crystals and prefers to be outside and would live on a diet of chocolate if it was healthy.
James Stone, LMSW, ​Therapist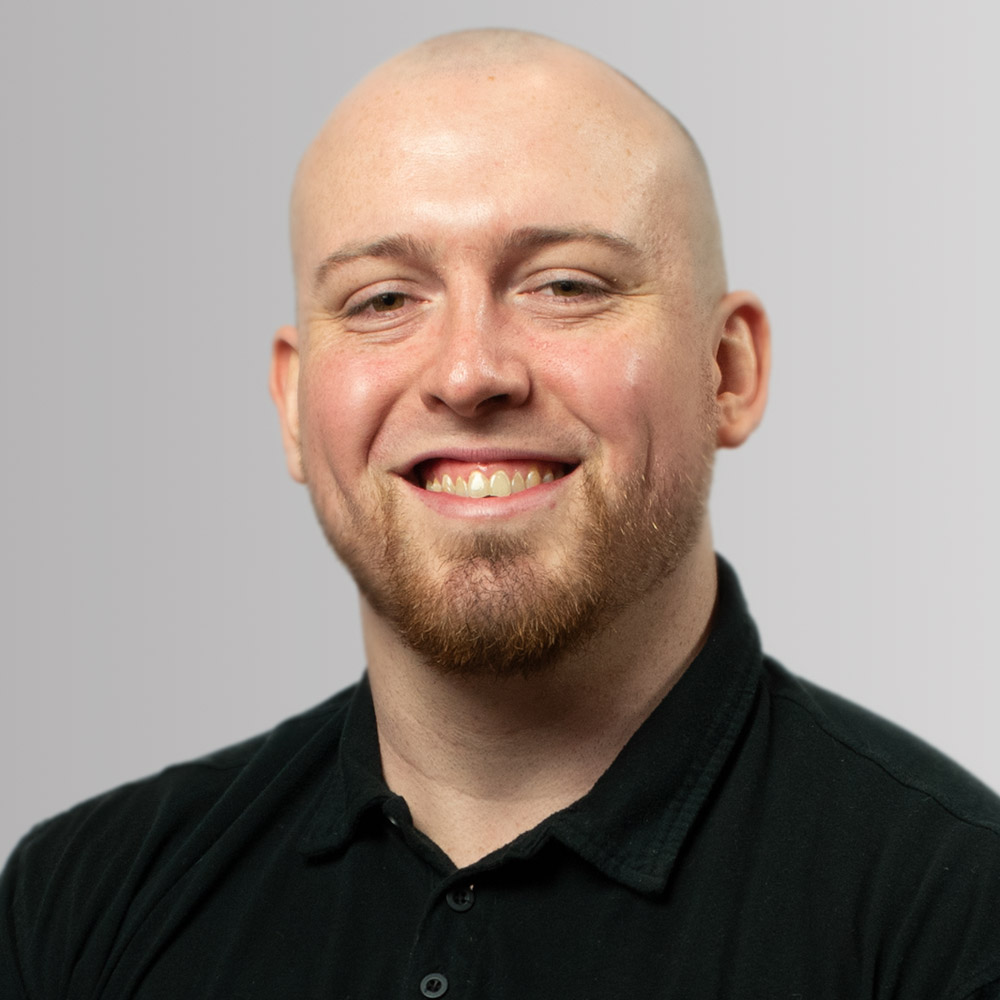 James began his career as a personal trainer helping people overcome physical challenges. This work demonstrated the importance of physical and mental health in supporting a good quality of life. Through building relationships with his training clients, James realized how important tailoring good quality care to fit each client's individual needs were to accomplishing goals and objectives. James graduated with a bachelor's degree in psychology and a graduate degree in social work so that he could have more of an impact working with clients in instituting change and improving the overall quality of life.
In valuing his role as a therapist, James tries to be a guide and advocate, recognizing that clients are experts in their own lives and act as the main drivers of change. He views building on the strengths that the client already brings to the table as an integral part of the process to institute lasting change. James also believes that the strength and quality of the therapist-client relationship is a critical piece of the therapeutic process.
James was born in New York City and grew up in Darien, CT. When he is not working, he enjoys weightlifting, playing league baseball, traveling, and spending time with his dog, Unagi and two cats, Stuart and Emma.
Jordan Faigen, LMFTA, ​Therapist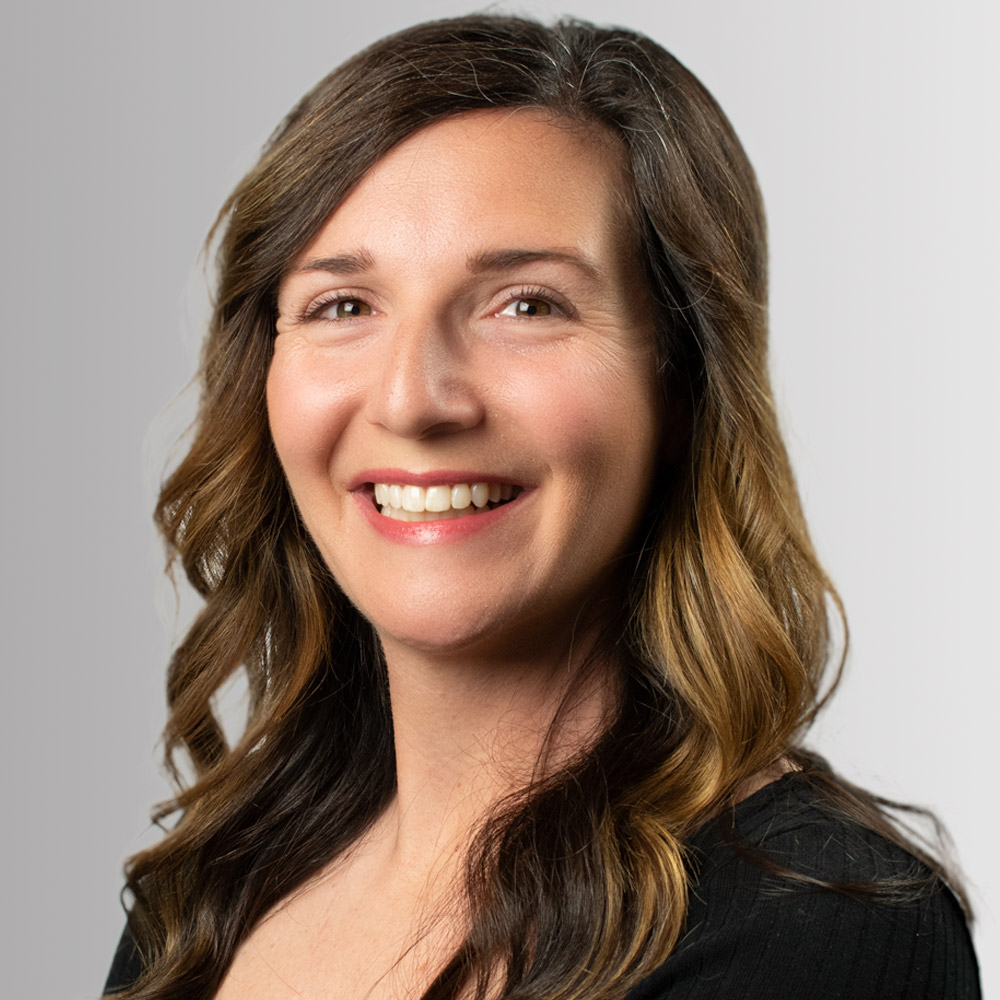 Jordan joins us from Los Angeles, California, following years of living in major cities throughout the country and abroad. During her time in places like San Francisco and New York City, Jordan was building relationships with others as a non-profit walk-a-thon manager, as a yoga teacher and even as a board game creator.
While living abroad in Tel Aviv, Israel for several years, Jordan navigated the fast-paced world of a tech startup as a product manager. And after the stressful and long work days, she found herself drawn to yoga and the mind-body connection to find balance. Following the completion of her 200 hour yoga teacher training in Israel, Jordan focused on teaching thoughtful and anatomically-aligned movement in her yoga classes back in the states. After managing several yoga studios and teaching hundreds of students, Jordan was ready to expand the ways she could help people connect with themselves and find deeper healing.
Jordan recently completed her masters in psychology with a focus in marriage and family therapy at Pepperdine University. During her clinical internship, she spent the year as a school therapist working with students from Kindergarten through eighth grade. Jordan helped these students negotiate their first year back in school following a year of remote learning that started early in 2020. Jordan wove together her knowledge of breathwork and mindfulness, with play therapy and a Rogerian approach to help these students navigate anxiety, depression and trauma. Students walked away with coping skills, increased self-esteem and a greater understanding of themselves.
Now that she is settled in Connecticut, Jordan is excited to continue her journey of helping others through her clinical work as an LMFTA. Jordan is ready to expand her clinical experience to include families, couples and adults, and address the larger family systems at play. With her calming presence, Jordan invites clients to be themselves and she always meets her clients where they are in the present moment. Jordan's greatest joy is providing clients with tools to relieve their own suffering so they can live up to their full potential.
When Jordan is not in session, she enjoys being an amateur interior designer in her own home. And you can find her staying active through yoga, hiking and walking her dog.
Emily Kipness, LMFTA, Therapist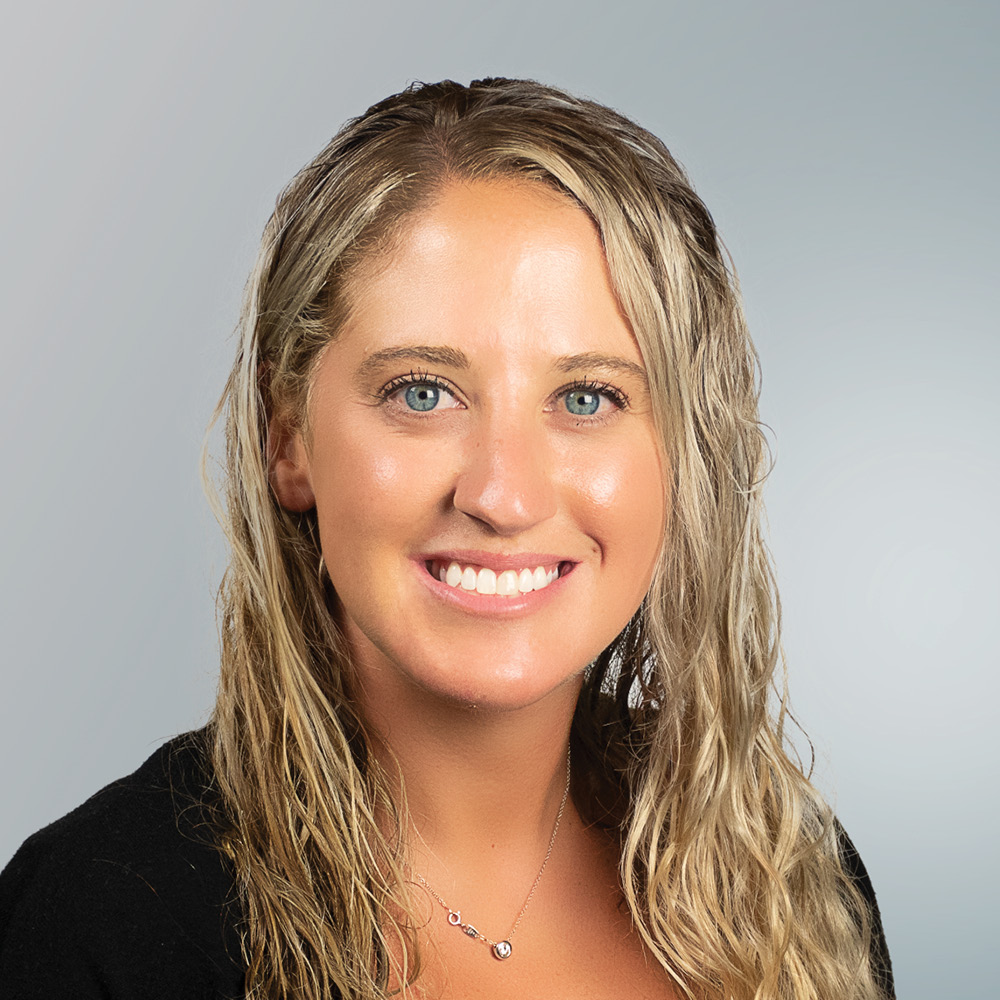 Emily has a strong passion for working with kids of all ages. She is currently a Certified Child Life Specialist at a local shoreline Hospital in the Pediatric Emergency Department where she works with children and families from birth through age twenty-one. As a child life specialist, her primary job in the hospital is to help children and their families deal with the stresses and anxieties of hospitalization. Part of Emily's job as a child life specialist is to provide developmentally appropriate procedure preparation, diagnosis education, therapeutic play, sibling support and grief and bereavement education and support.
Emily grew up in Guilford, Connecticut and received her undergraduate degree in Liberal Studies, with a concentration in Psychology and Wellness and is currently a third-year master's student in a Marriage and Family Therapy Program.
Emily has volunteered at a variety of medical camps and loves to be outside and is very active. Emily sees a strong correlation in the mind and body connection. In her free time, Emily is often working out, spending time with her family, going on hikes and to the beach.
Emily is often told she is intuitive, insightful and empathetic and finds these skills vital to possess when working in a helping profession. Emily believes that a good therapist gives their client the ability to recognize that the catalyst of change can only be ignited from within one's self.
Liz Peri, LCSW, Therapist

Liz was fortunate to know early in her life that her passion would be working as a therapist. She was curious about others' emotions from a young age and often wondered how others were feeling.  As a teen, Liz was often found on the phone listening to her friends and was already developing her therapist skills.  It was clear she would need to study social work. And so, her journey started by applying early decision to a small school in Allentown, Pennsylvania. Her time at college was a beautiful adventure full of academic rigor and social excitement. Liz studied social work as her major and Spanish as her minor.  She had opportunities to learn more by interning in a Domestic Violence Shelter for women and children and interned at a residential facility for teens. Her path toward social work continued, as she pursued and received her Master's degree.  Further internships included work within local in-patient psychiatric units.
Liz began her official career at a facility located in Guilford, CT.  At this LMHA, she focused on Dialectical Behavior Therapy and TARGET trauma skills therapy for PTSD. She enjoyed individual therapy with adults, as well as group therapy and the Intensive Outpatient Program. This time felt very rewarding for her. She continued on to another CT. based Institute where she focused on substance abuse treatment. Liz has a great depth of knowledge when it comes to recovery issues and addiction for the individual and their family members.
She has seen the power of recovery for many clients on the other side of their pain & addiction.  She has worked with many adults dealing with a variety of mental health issues including anxiety, PTSD, OCD, depression, psychosis, bipolar, borderline personality disorder and dual diagnosis. It was very clear to Liz that therapy had the potential to decrease suffering for so many at any stage of life. At that point, Liz became interested in returning to working with adolescents. A highlight in her career in Madison, CT, working with teens and their families in the therapeutic residential facility. These teens were dealing with issues such as anxiety, depression, bipolar, schizophrenia, Asperger's and learning disabilities. Developing special connections and relationships with these teens was a powerful and meaningful experience. Her 20+ years in this field has shown Liz that healing can happen in a safe therapeutic environment.
Liz loves the magic that happens in therapy. She loves to see an end to personal suffering and watching her clients build a life worth living. She loves the process from beginning to end and always has great respect and admiration for any person who can walk through her door to begin the process of healing. She is non-judgmental and willing to welcome any person desiring help or changes in their life. Liz has a strong background in mental health disorders and addiction issues, provides individuals therapy and also works with couples and families. She has a great deal of knowledge related to chronic illnesses or illnesses that may be terminal. She refers to dealing with physical ailments or diseases as being "healthy sick." She has coined this phrase as a way to reframe and look at the full spectrum of life and disease.
Liz is married and has two step children and one puppy. She is an avid runner and co-founder of Outrun38.
Liz is available for virtual therapy clients only.
Gretchen Holthausen, MS, LPC, Therapist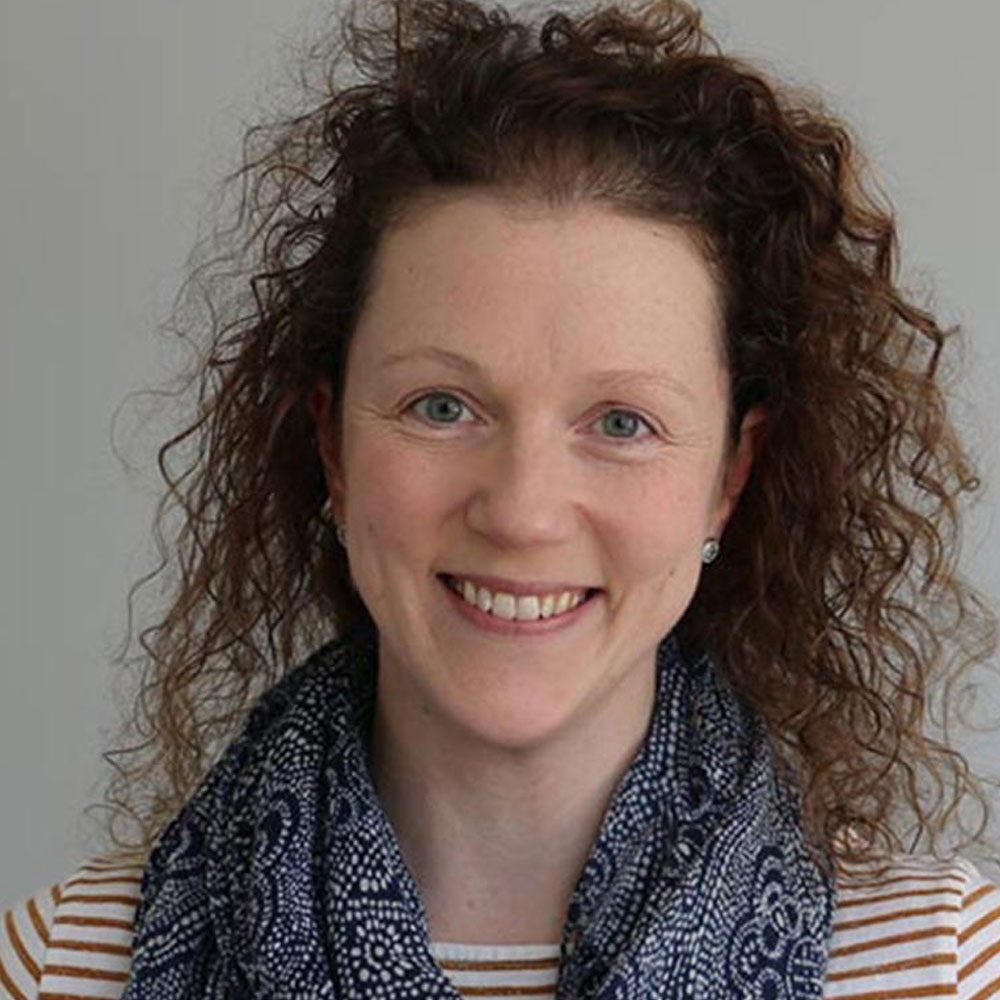 Gretchen Holthausen is privileged to work as a Licensed Professional Counselor to develop knowledge, build self-advocacy, and sustain growth within teenagers, adults, and families. She utilizes an empathic, holistic and client-centered approach to honor exactly where individuals are in their lives and develop a trusting therapeutic relationship within a safe space. Founded upon the belief that people do better when they can, Gretchen works with individuals to identify and work towards meaningful goals and, ultimately, through acceptance and empowerment, bring about change and fulfillment.
In addition to working with children, adolescents, adults, and families in a community-based clinical setting over the last three years, Gretchen has worked for 12 years as a Nationally Certified School Psychologist within a Connecticut public high school. In turn, she has experience across multiple environments in routinely supporting individuals with ADHD, Anxiety, Autism, Depression, executive functioning difficulties, Gender Dysphoria and PTSD. In addition to helping individuals and families process and work through divorce and family conflict, she also specializes in assisting teenagers in accessing appropriate supports, increasing independence, and navigating the transition from high school to post-secondary education and work.
Gretchen welcomes all individuals regardless of race, religion, ethnicity, sexual orientation or gender identity and/or expression. She brings a positive, honest, strength-based approach to her clinical work while incorporating research-based techniques founded in cognitive-behavioral therapy (CBT), dialectical behavior therapy (DBT), meditation, mindfulness and psychoeducation.
A firm believer in the power of laughter within the context of hard work, when appropriate, Gretchen incorporates humor in her work with individuals and families. Finally, she subscribes to the notion that no success is too small to honor. As it takes a great deal of courage to make intentional change in one's awareness, behavior, perspective, response and understanding within the therapeutic process, it is important to celebrate growth each step of the way.
Molly O'Reilly, LPCA, Therapist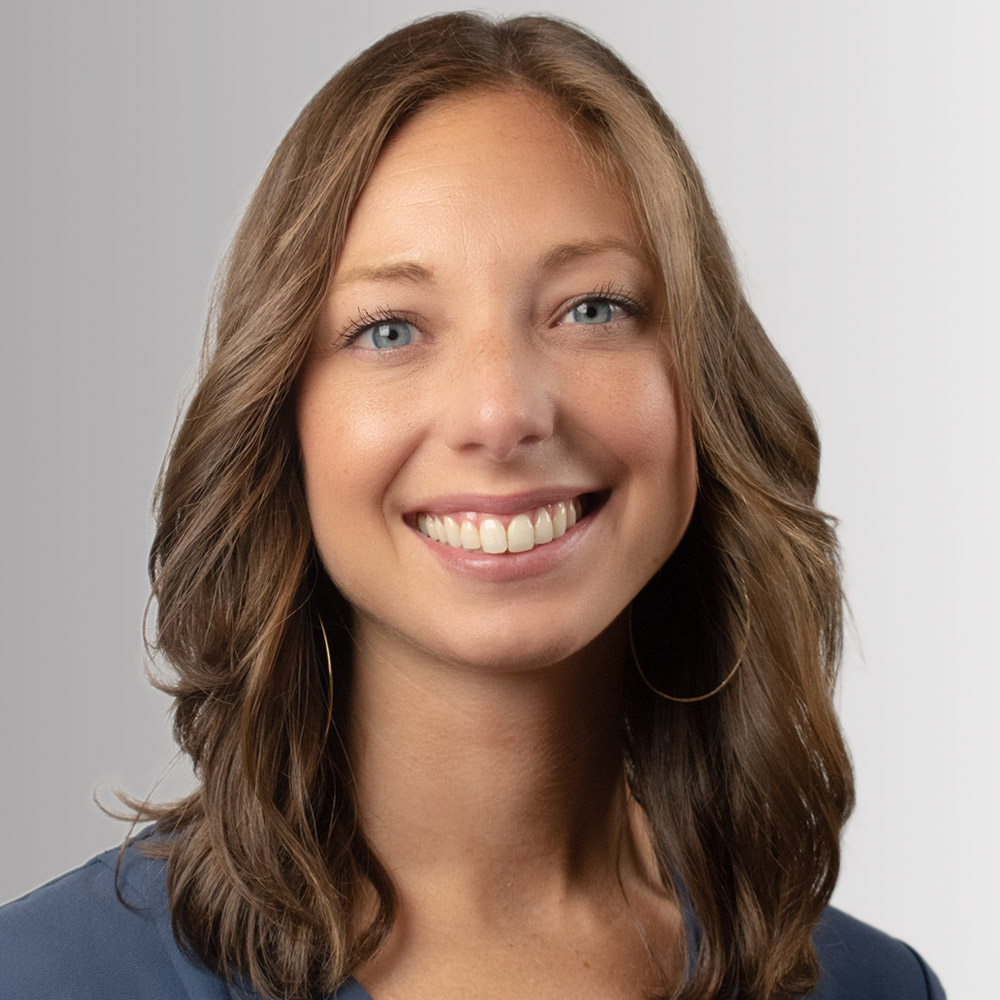 Molly is a Licensed Professional Counselor Associate with a passion for working with children, adolescents, and families.  Upon completion of her Master's in Education at SCSU, she began her career as an elementary school teacher.  After teaching a variety of ages, she then assisted in opening a preschool in Charleston, SC where she served as the School Director.  Through this early education avenue, she discovered her true passion for helping children navigate their emotions, form relationships, and build the foundational skills to be successful.  She realized she could reach her full potential helping others outside of the classroom, working on a more individualized level with children and their families.
She then attended The Citadel Graduate College to earn a Master's in School Counseling and went on to work in an elementary school for two years in the role of School Counselor.  Through this experience, she gained a deep understanding of the social-emotional needs of school-age children and how to adapt her approach in order to best support them.  This involved rapidly building a close connection not only with the child, but their family and support systems as well.
Molly believes that how much people know about themselves is as important as what they learn about the world around them.  With security and a sense of control, they can gain insightful perspectives and build habits to improve quality of life.  In the counseling role, she is able to empower others to find this in a way that is adaptable to fit their evolving needs.  She focuses on building confidence with an individualized skill set to create a desired outcome and future.  Her approach is person-centered combined with Cognitive Behavior Therapy, Solution-Focused Brief Therapy, and Play Therapy.
In Molly's free time, you can find her with her dog, friends and family.  She enjoys finding creative outlets through music and crafting, staying active, being outside, reading, and practicing self-care.
Chloe Esposito Dukesherer, Clinical Intern, Therapist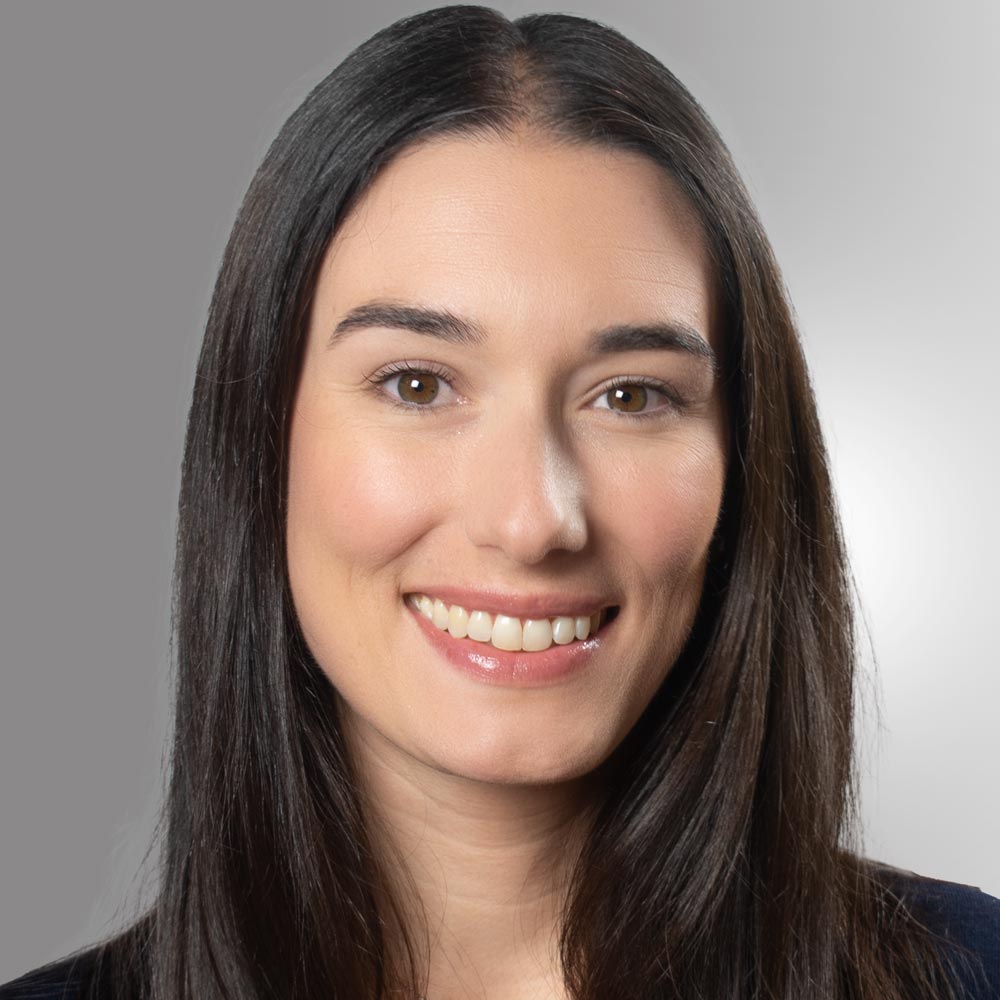 Chloe Esposito Dukesherer (she/her) is a pre-licensed clinical mental health counseling graduate student at Sacred Heart University.
Before pursuing a clinical mental health counseling career, Chloe was a competitive figure skater and communications professional at a major feature film studio. She is passionate about helping guide clients through transitional periods, including academia, parenthood, motherhood, relationships, career, and athletics, to name a few. Her goal is to be an ally in helping find inner strength, self-compassion, and the right tools to overcome adversity.
Chloe's therapeutic style is warm, compassionate, strength-based, and non-judgemental. She believes transparency between the therapist and client is imperative in creating a strong therapeutic relationship. This means she will laugh with you and also challenge you if needed.
Chloe brings together person-centered therapy with training in cognitive behavioral therapy (CBT) and mindfulness-based cognitive therapy, presenting opportunities to reflect and identify underlying issues of the past while also offering skills and tools to use in moments of great distress. All treatment she provides is practiced through a multicultural lens, understanding that various aspects of a client's cultural identity influence mental health.
Chloe is certified in psychological first aid (PFA), is an American Counseling Association (ACA) member, and is a certified ISSA cardio and cycling instructor.
Outside of Shoreline Therapy Center, Chloe is a Mom to a two-year-old boy, enjoys spending time with family, is a writer, and strongly believes in the power and healing nature of movement. Chloe's experience on the "other side of the couch" has allowed her to see that real change is possible when we recognize that we deserve healing.
Hailey Byrne, Clinical Intern, Therapist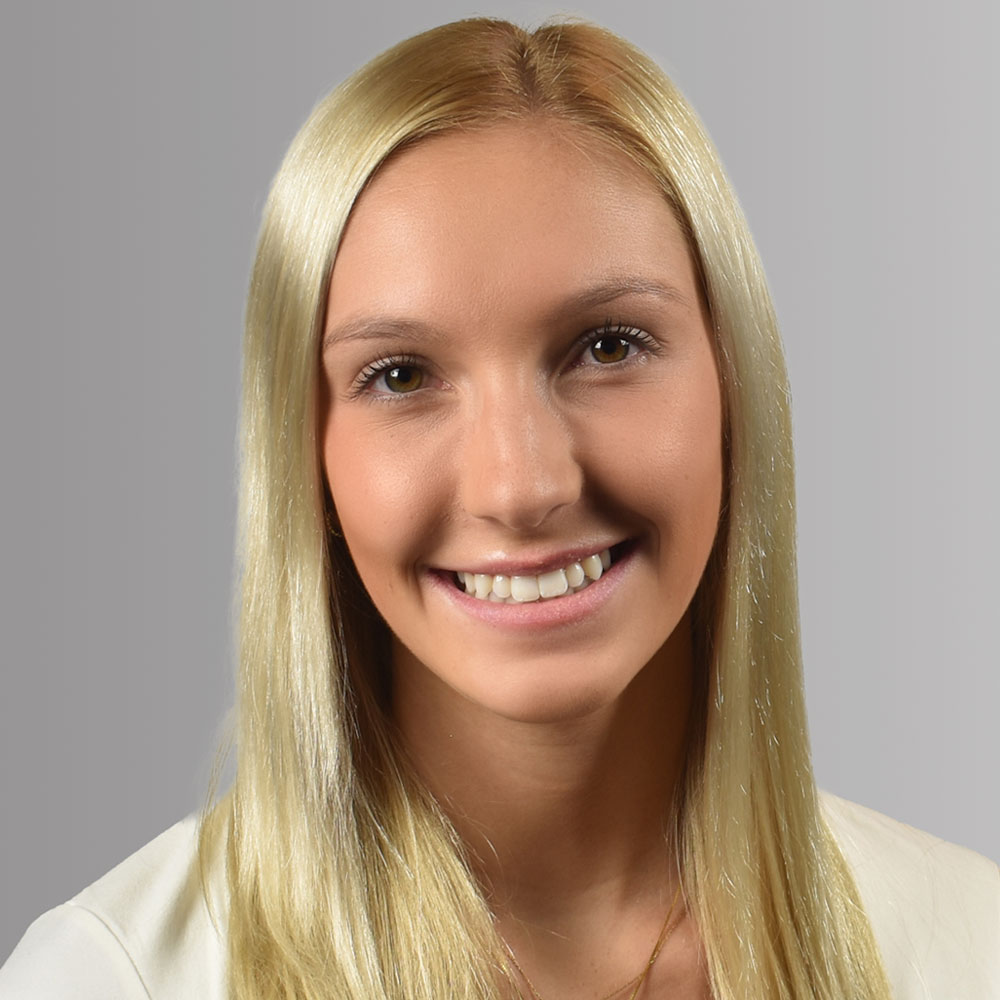 Hailey uses a systems theory that emphasizes the importance of building a relationship with her clients as well as their families. Additionally, she integrates a strengths-based approach in her work with clients to help them discover their highest potential. Hailey enjoys being creative in her practice in order to tailor her interventions to the needs of the individual or family she is working with.
In her free time, Hailey enjoys staying active, being with her dog, friends, and family, as well as spending time on the beach.
Hailey is a master's level intern who is currently enrolled at the University of Connecticut School of Social Work. Hailey received her undergraduate degree in Psychology with a minor in Human Development and Family Studies from the University of Connecticut in 2022. During her undergraduate career, she was appointed as the undergraduate research coordinator of a child and adolescent anxiety lab. Additionally, she pursued an internship where she was able to gain experience in both a children's outpatient clinic as well as an intensive outpatient program for kids aged 5-12. For her first clinical field placement, she worked in a public middle school providing individual and group services to students. Hailey is a member of a program at the University of Connecticut where she will receive a certificate in Interdisciplinary Early Intervention with Infants and Toddlers with Autism Spectrum Disorder. All of this experience has helped her to discover her passion for working with children and adolescents.
Hailey uses a systems theory that emphasizes the importance of building a relationship with her clients as well as their families. Additionally, she integrates a strengths-based approach in her work with clients to help them discover their highest potential. Hailey enjoys being creative in her practice in order to tailor her interventions to the needs of the individual or family she is working with.
In her free time, Hailey enjoys staying active, being with her dog, friends, and family, as well as spending time on the beach.
Marissa McCarthy, LPC, Therapist

Marissa encompasses a vast knowledge of counseling theory, practice and strength building with children, adolescents and families – and she is excited and honored to work as a Licensed Professional Counselor outside the public school walls with children and families at The Center.
Marissa received her undergraduate degree in Psychology with a concentration in Children and Youth and a Minor in Sociology and earned her Master of Science Degree and Sixth Year Certificate in School Psychology. She also holds a specialty in Clinical Child Counseling. She continues to stay current in her involvement with the National Association of School Psychologists (NASP) and the Connecticut Association of School Psychologists (CASP).
Marissa has long standing experience supporting individuals with Anxiety, Depression, ADHD, Autism Spectrum Disorder, PTSD and relational and family issues. She also prides herself in the ability to assist in families' navigation through the transition from public school to secondary education and life/work after high school. Many of Marissa's most used approaches in therapy are based on practices such as solution focused therapy, Dialectical Behavioral Therapy (DBT), Cognitive Behavioral Therapy (CBT), Trauma Focused Therapy and Mindfulness.
Utilizing a client centered, collaborative approach focusing on the individual, Marissa feels strongly that in the present moment, one is only able to do the best they can with 'what they have right now'. Marissa's gift and testament is in assisting individuals in finding their own strengths and power which can increase their ability to cope and succeed in life. Marissa utilizes an empathetic, genuine and nurturing nature with others while also empowering one's own ability to self-advocate and thrive.
When Marissa is not working with children and families in the school or counseling office, she enjoys spending time with her two bulldogs and feels that the power behind the human-animal connection is greatly therapeutic.