The Connections Program is a unique approach to therapy, existing in a space somewhere between individual counseling and a residential-based program. Essentially, it's a community based integrative outpatient program. It is the ultimate team approach to therapy. A client is assigned an individual therapist, a family therapist, one or more coaches who help them through their daily activities, a personal trainer and a care coordinator.
Together, these professionals — along with the client and their family — develop a customized approach to the client's therapy. While it includes "traditional" counseling, it also includes an integration of these services into the client's life. Depending on the nature of the client and their issues, the coaches may help them with homework, writing a resume, cleaning their room, organizing their days or even partaking in an activity such as hiking or bowling or tennis. Family therapy is conducted every week, usually alternating sessions between the family alone and then the next session with the client.
This customized approach is designed to help a client develop the skills necessary to live successfully in their environment, or achieve functional independence as we refer to it.
Our Secret Ingredient: The Relationship — Everyone on our team is a relationship specialist.  Our goal is to build  comfortable, trusting connections with our clients through all of the weekly contact points. Establishing this relationship of trust with our team members gives our clients the confidence to build better contacts with the people who touch their daily lives within the system/community where they live. Making our clients active participants in their course of therapy builds further comfort and trust on the part of the individual.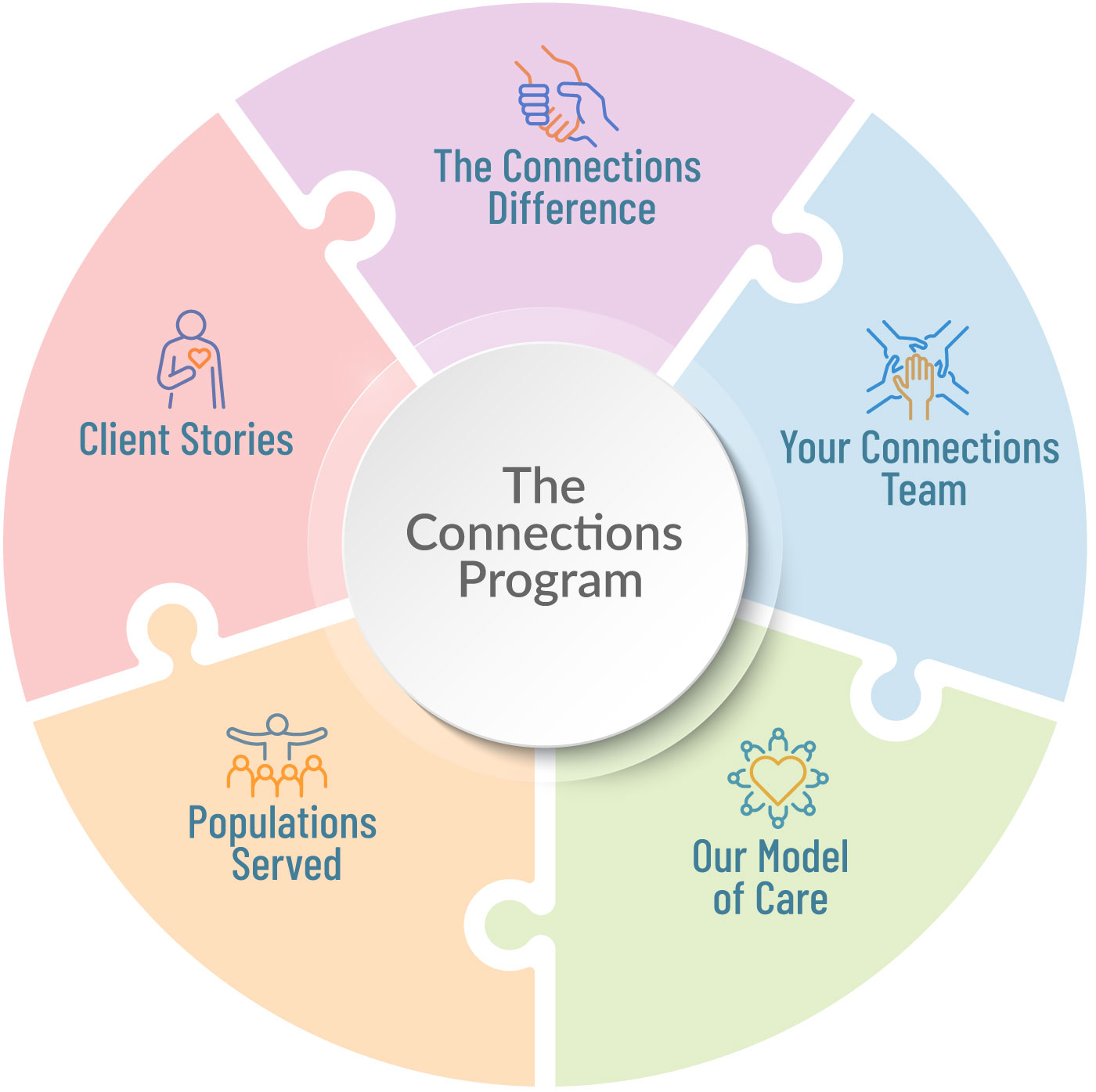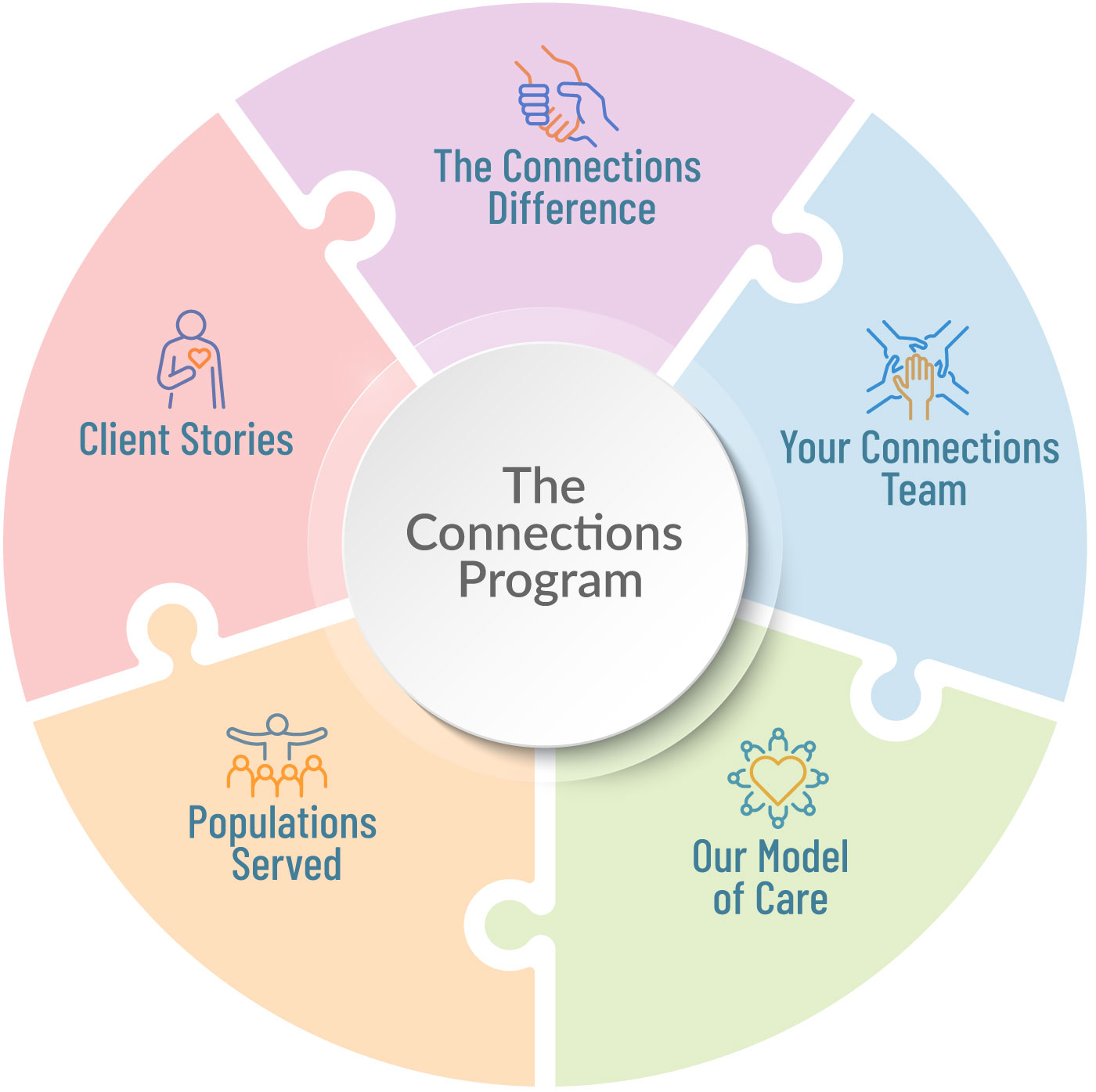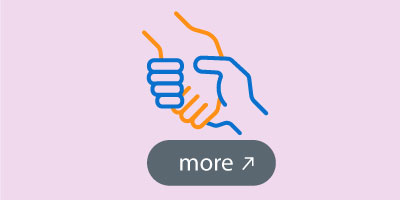 The Connections Difference
The Shoreline Therapy Center's Connections Program provides intensive, comprehensive community-based behavioral health care to children, adolescents and young adults. Essentially, Connections is a Community Based Integrative Outpatient Program… read more »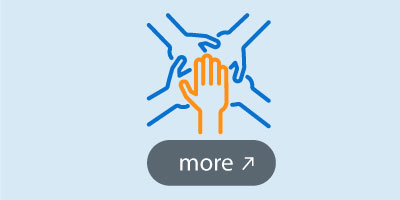 Your Connections Team
The Connections Program is built upon the concepts of teamwork and community integration. ​Each week the client meets with their individual therapist. But that's just the beginning… read more »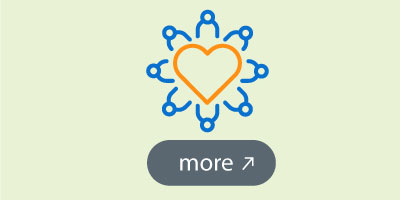 Our Model of Care
As we often say, "The best way to restore balance in life is to treat life itself." That's why in our Connections program the focus is on supporting and teaching our clients how to live functionally independent lives at home within their family and community… read more »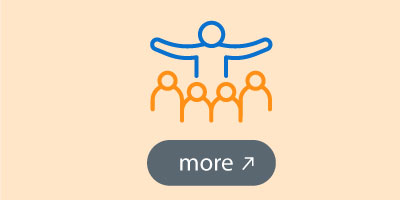 Populations Served
The Shoreline Therapy Center treats people in different stages of life with different conditions. Across all of these groups, we employ our structured approach with individual customization, giving a strong level of organization to the therapy as well as an approach designed specifically for each client… read more »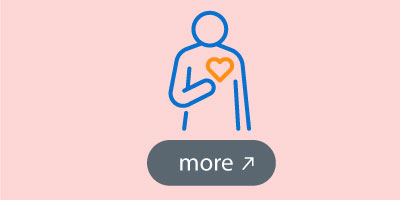 Client Stories
While The Connections Program is based upon a common model of care, the actual program is customized to each individual through the collaboration of that client's specific Connections Team… read more »
Program Continuity
Part of the reason that our Connections program has proven effective is that it is based on a model of frequency and duration. We take the majority of the program out of the therapist's office and place it into the community, where the client ultimately has to achieve functional independence. Like anything, it takes time. But we've found that by addressing an individual's underlying condition while teaching them how to live within the context of their environment, the process inevitably takes hold and results in an individual  capable of living a functional life within their specific environment.
Client Stories
Our Connections Program has a definite structure, but this structure gives us the freedom to creatively address a variety of clients with a variety of issues. As you can see in the client stories below, we treat each client as a unique individual and the programs we design to address their issues are customized to meet their individual needs. Click on one of the links below to see actual programs and schedules for different types of individuals: