The Shoreline Therapy Center treats people in different stages of life with different conditions. Across all of these groups, we employ our structured approach with individual customization, giving a strong level of organization to the therapy as well as an approach designed specifically for each client.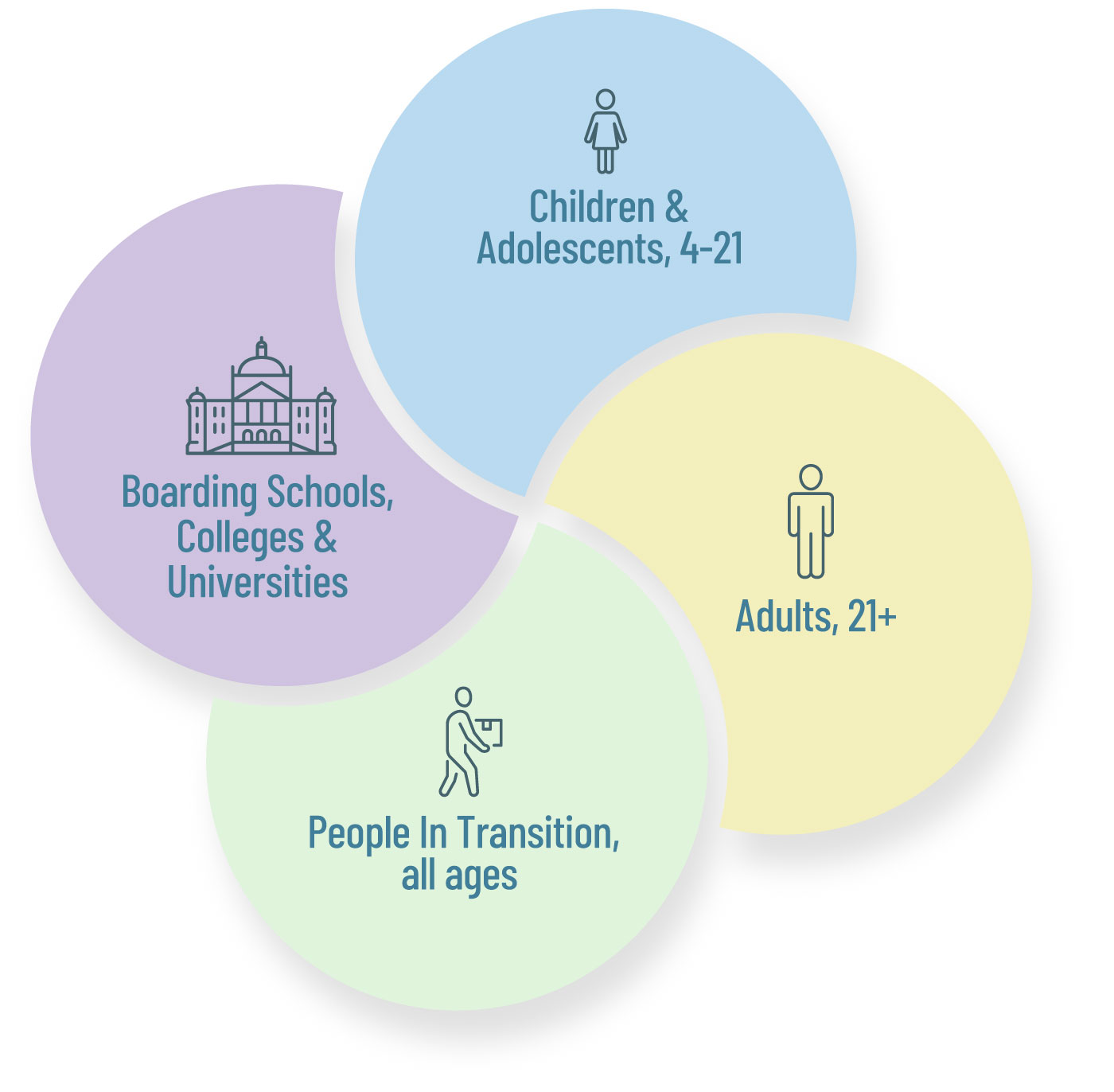 Although each of the populations above usually display different symptoms consistent with their age, stage and situation, we have successfully treated clients in all of these groups by employing our unique methodologies.
Client Stories
Our Connections Program has a definite structure, but this structure gives us the freedom to creatively address a variety of clients with a variety of issues. As you can see in the client stories below, we treat each client as a unique individual and the programs we design to address their issues are customized to meet their individual needs. Click on one of the links below to see actual programs and schedules for different types of individuals:
Exclusions, Limitations and Caveats
Since we are not a residential facility, there are certain situations or cases we cannot take. However, if you are uncertain about whether we can help address your situation, do not hesitate to call us. If your situation is one we cannot treat, we would be happy to direct you to a therapist or program that can. The following are situations we cannot treat:
Actively Aggressive Individuals: Displaying a propensity to cause harm or violence towards self, others or property.
Active Substance Abuse/Addiction: While we work with many recreational users, we do not treat those with a serious dependence on any substance.
Unsafe Home: We do not treat victims of abuse, violence or neglect.
Medical Intervention: We cannot provide medical intervention or dispense prescription medication or treat wounds or injuries, nor provide ambulation or hospitalization.